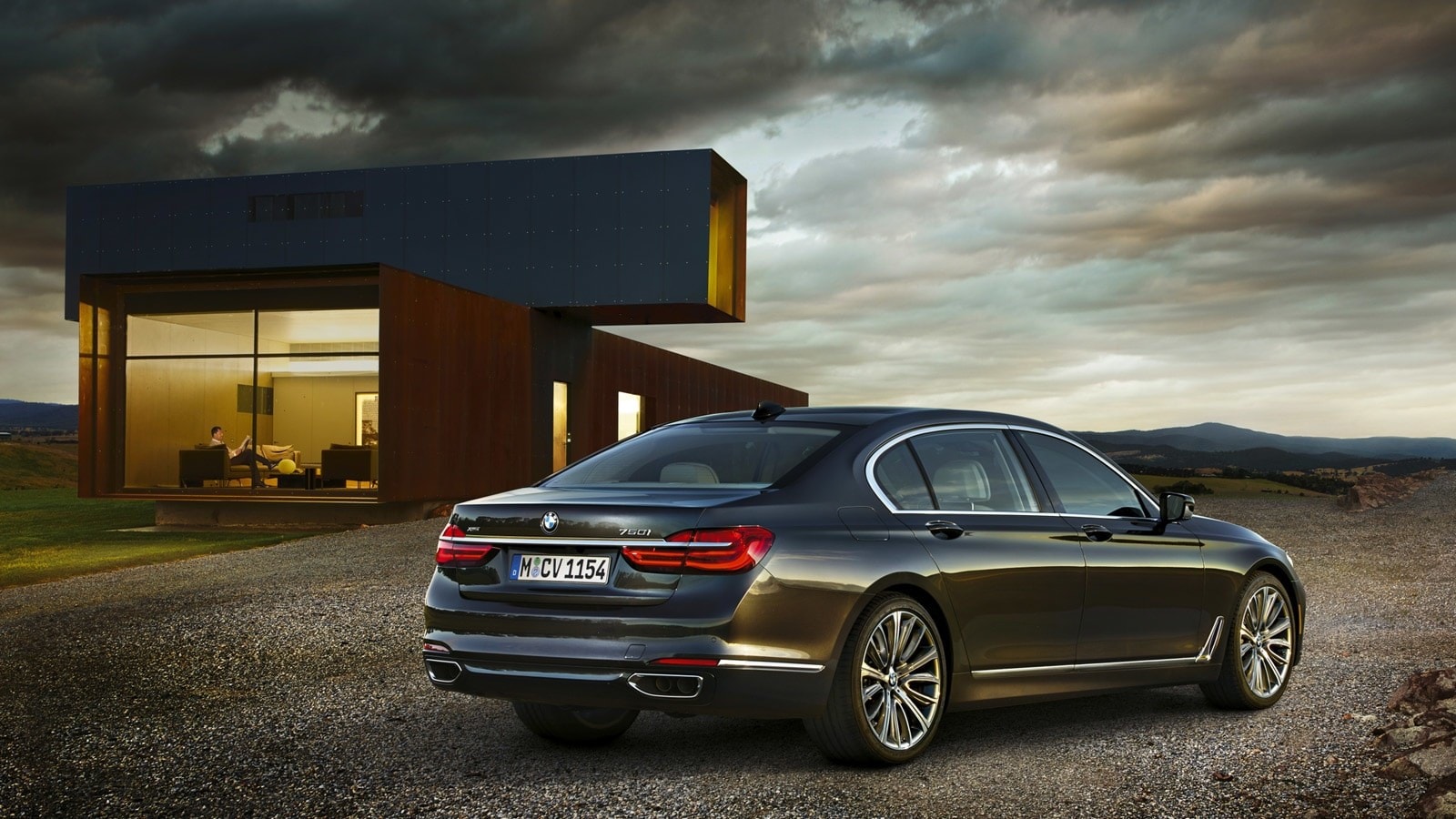 The 2018 BMW 7 Series is an expensive vehicle. It's also stunning. It's the kind of car that's built to knock anyone's socks off. But here at Fields BMW of Daytona, where we're surrounded by industry-defining BMW vehicles day after day, we have a special appreciation for what sets it apart from even this prestigious pack. So through August 31st, we're offering up to $15,000 off select 2018 BMW 7 Series stock numbers. If this car has been just a bit too far out of reach, don't miss this opportunity to reach out and grab it.
Make no mistake: This is car that was built to do a whole lot more than look good. As the reviewers over at Autotrader were quick to point out, "For a luxurious sedan, the 2018 BMW 7 Series is a heck of driver's car." BMW drivers are no doubt familiar with the driver-selectable driving modes on hand, like Comfort, Sport, and ECO PRO. The 2018 BMW 7 Series features all of these, but also dares to ask the question "Why choose?" by adding the highly intelligent Adaptive Mode. Taking cues from road conditions, navigation system data, and most importantly, your own driving style, Adaptive Mode automatically adjusts on the fly, tweaking Dynamic Damper Control, electric power steering, and automatic transmission to deliver the optimal drive for every mile and moment behind the wheel.
And that's not all the 2018 BMW 7 Series has in store. Active Comfort Drive with Road Preview is one of our favorite features here at Fields BMW of Daytona. It makes use of a frontal camera to preview the road ahead. Using that preview, the vehicle actively adjusts damper settings while utilizing Active Roll Stabilization technology to minimize body roll. What you get is an ideal balance of comfort and driving dynamics.
Can you tell we're excited about this car and this sale? Head into our FL BMW dealership near Port Orange, FL and take a test drive.