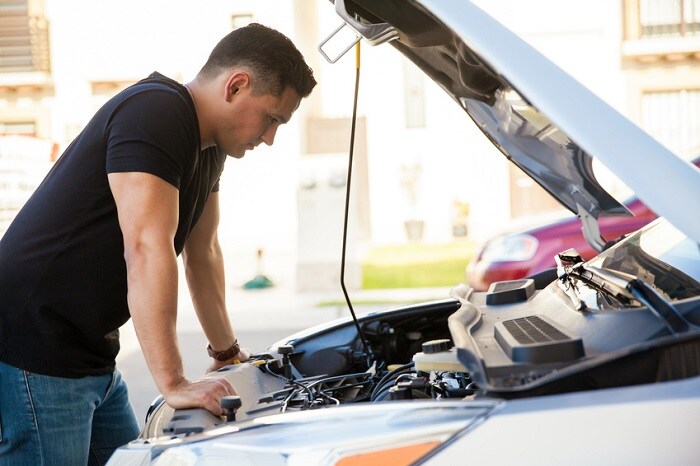 Even if your BMW has started every time you turned the key, there's no guarantee you will get the same result next time. This is why our BMW service center put together a list of possible culprits if your vehicle won't start.
1. The Battery is Dead
If your car won't start, your first thought may go to your battery, and this could be smart thinking. If you accidently left your lights on overnight, your battery almost certainly lost its charge. It could also be that your battery is just old; batteries don't typically have a very long lifespan.
2. The Steering Wheel is Locked
If you have a newer car, it could have an anti-theft device that you don't even know about. This devices locks the steering wheel when activated, and when this happens, your car can't be turned on. Fortunately, this is generally an easy fix, as nudging the wheel to the left or right should be able to unlock it.
3. The Ignition Switch or Starter is Broken
Many parts play a role in getting your car started, and the ignition switch and starter are two of them. If one is not working well – or not all – your car won't start.
4. The Fuel Filter is Clogged
There are many filters in your car, and one of the most important is your fuel filter. This filter is meant to keep contaminants out of the injection system. Over time, it can get so clogged that it will impede the flow of gas, which will prevent your car from starting.
5. The Gas Tank is Empty
If you forget to get gas and you see the little "E" pop up on your dashboard, you may have run out of gas. Head over to the gas station to fill up a quick gallon or ask a neighbor if they have any extra gas on hand.
Fields BMW of Daytona wants to help you avoid this unpleasant surprise. Get in touch with our service center for any maintenance your car may need.